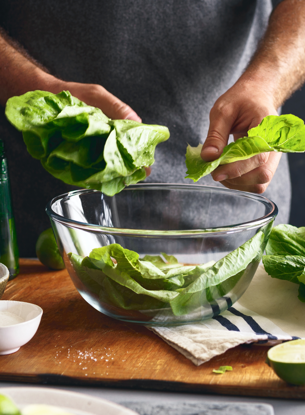 100% fresh. 100% delicious.
Every morning, our Michel Bakery Café teams make sure that your sandwiches, salads, pastries and other favorites are freshly made and ready for you.
Our selection is original and always fresh.

Connect with us on our social media to see what we're up to. Use #michelsbakerycafe when you post pics of your Michel's Bakery Café experience.
French oui! Oui! Oui!
Satisfy your senses! Nothing triggers a sensory experience like the look, smell, feel and taste of freshly baked pastries. Oh and let's not forget the sound of the crackling crust as you bite in. Yum! Coffee break à la française. Coffee breaks are great. But when they come with a freshly baked pastry, they get an instant upgrade to délicieux!
Find a café
Gourmet sandwiches for every taste
Out of inspiration? You can always count on our large selection of daily freshly made delicious and unique sandwiches.
Whether you are classic, vegan, healthy or gourmet we have what you are craving. With our house-made breads hitting all the right textures and flavours, our selection will satisfy your sweet tooth.

Enjoy the Michel's Bakery Café experience!
CATERING
A convivial meeting, a happy hour, or a business lunch? We're the specialists! Our catering team is at the ready with fresh and delicious dishes for any time of the day. To have an event catered, contact us by 2 pm the day before. Each café sets their own delivery conditions and operates within their zone.
Cookie
This shortbread-like cookie is available in three flavours that make the ingredients shine: Chocolate Chip, Dried Cranberry & Orange or Butterscotch.
Egg bread
(At Yorkdale & Commerce Court locations only.) This hearty bread prepared and baked on site is delicious in every way, at any time of the day.
Mini baguette
Freshly baked on site every day, this multi-purpose bread is the base of many of our sandwiches but can also be sold separately for you to enjoy at home or on the go.
Bistro Pastries
This savoury pastry is ideal for a snack on the go. Or why not take your time and pair it with a side salad? Available flavours: Spinach & Feta, Tomato & Olives or Leek & Parmesan.
Fruit Danish
FREE with 40 points
The secret to why our Pear, Apricot, Blueberry and Seasonal Fruit Danishes taste so good?. We nestle the fruit on top of a thick cream cheese base for a richer texture.
Muffins
FREE with 40 points
(at participating cafés only) Our fresh-baked muffins are the perfect breakfast or snack option for quality viennoiserie lovers. Ask which flavours are available in our cafés. From left to right: Almond, Chocolate, Cranberry-Orange
Chocolate croissant
FREE with 40 points
This irresistible chocolate croissant contains dark chocolate—ideal for a gourmet breakfast.
Butter croissant
FREE with 40 points
Our butter croissant is a breakfast treat that's the perfect amount of decadent . We also slice it in half and serve it as a savoury sandwich. A great idea for lunch on the go!
Bacon & Eggs
(At participating cafés only.) A classic breakfast? In addition to delicious French-inspired baked goods, Michel's also serves good ol' breakfast, the North American way.
Omelette
(At participating cafés only.) Get ready to kickstart your day with a Michel's omelette packed with nutritious vegetables and cheese.
Egg Breakfast Sandwich
FREE with 70 points
Egg, apple, brie and bacon served on a fresh croissant or bagel. What's not to love?
Bagelwich or Croissantwich
FREE with 70 points
Egg, bacon & cheese nestled into a fresh bagel or croissant. Say no more!
Smoked Salmon Bagel
Give your Bagel & Cream Cheese a little upgrade with silky slices of smoked salmon. A weekend-style treat for any day of the week.
Bagel & Cream Cheese
Enjoy this simple and classic breakfast on site or on the go. Want your bagel toasted? Don't be shy.
HOT MEAL – Michel's Yorkdale Beef Stew
(At Yorkdale location only.) Start your afternoon shopping blitz with slow-cooked beef in a homemade sauce served with vegetables and rice. A hearty and delicious protein kick!
HOT MEAL – Michel's Yorkdale Lasagna
(At Yorkdale location only.) Made from the highest quality ingredients, this lasagna feels like an Italian grandmother's recipe.
Quiche & Soup Combo
In the mood for quiche? Treat yourself to an even heartier meal by adding a side salad or soup of the day.
Michel's Entrée Salad
FREE with 150 points
At Michel's, you're the boss. Let this salad become YOUR creation. Choose two side salads and pick one choice of protein. You can also get three side salads as a vegetarian meal. As easy as 1-2-3 !
Roast Beef Sandwich
FREE with 100 points
So simple but oh so good. Get your protein hit today! In some locations, beef can be replaced by turkey. Available from Michel's DELI sandwich selection.
Soups of the Day
Pair any sandwich or quiche with one of Michel's delicious soups of the day. Locations serve anywhere from two to 12 choices of soups depending on their size and facilities and Michel's offers a variety of more than 20 soups in all.
Albacore Tuna Melt Sandwich
FREE with 100 points
One of Michel's most popular sandwich items. We use superior quality albacore tuna and top it with Canadian cheddar cheese melted to perfection. Available from Michel's deli sandwich selection.
Egg Sandwich
FREE with 100 points
The classic comfort food sandwich prepared the Michel's way: with lettuce and tomato and your choice of the baker's daily selection of fresh bread. Available from Michel's DELI sandwich selection.